We Wanted to Be Treated as a Human
The government must admit their substance of H.I.D


Source :&nbsp The Konkuk Bulletin, Konkuk University Campus English Press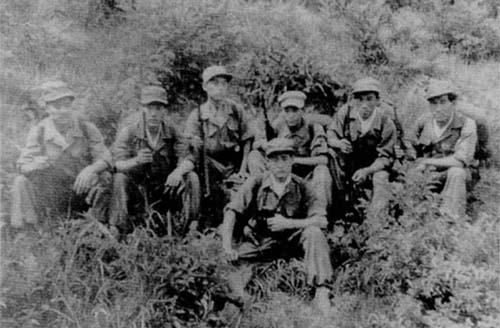 By Hong Hyun-bin, Editor
malalika@hanmail.net

"I'm soldier. But I'm not ordinary soldier. Have you ever heard about Headquarters of Intelligence Detachment(H.I.D)? In other words, it is secret agents who were dispatched to North Korea or were trained to dispatch. We were deceived by honeyed words of a man who look for suitable men and came to here. He assured that I will be able to get stabilization fund in the livelihood and be guaranteed continuing employment after discharging from military service. But we were deceived and are still deceiving. We can't take our day off and were confined to the barracks. We can't contact parents at all by phone or letter. That's nothing. We are hit with shovel, bat, hammer and square bar everyday. After they gave a blow for a long time, they say that it is prepared in case we are slaved to North Korea and receive hard blow. In fact, we killed one who entered here in the same year and month. He had deserted from barracks not baring cruelty discipline and beating 2 months ago but he was arrested and got back here 3 days later. As soon as he came back, a commander took off his cloth. And he said, "He is betrayer!!. You will see the end of betrayer before your eyes." Then the commander commanded us,"Give him a beating and kill him!!."'I can't do a thing like that', I thought at first. Everybody will think like that. But we could not help changing our mind. We can't act upon the command, and then the commanders give hard blow to us as if killing us. After all, we killed him as you hear. I'm murderer!! But we don't know when we will kill someone like that. We must be struck and roll on the ground to be human weapon today."

The nation play a trick on us!!
The above contents tell the life of H.I.D as you saw it. H.I.D was deceived and join the army. They had cruel discipline there, but the government haven't compensated them for their trouble at all. On the contrary, the government put pressure on them to keep silent for the nation and people look at them with prejudice and misunderstanding. At that time, the man who look for suitable men to be H.I.D pick up men who live in poverty and don't have backing on purpose. It is because there is no problem though they were killed or heard of no more. In this way, they were used by nation completely from first. Moreover, the government used to use them for political maneuvering after discharge from military service. They acted for the nation at the risk of their life but the nation throw them away because of national security problems.
Nobody who was member of H.I.D has heathy body. But the government haven't certain compensated them for their trouble. They just want that the government admit substance of H.I.D and restoring their honor. They staged violent demonstration unavoidably to get their demands. The government have turned deaf ear to their voice so far. The government must listen their voice, admit substance of H.I.D and consider about compensation measure.

2002 / -1&nbsp/ 1-